November 19, 2021

Vanessa Giannos

0
What is Coaching?
Coaching, in a business or HR context, is a training process whereby a highly skilled and experienced Coach provides an employee (or team) with advice and guidance that is intended to develop the individual's or team skills, performance and career. Usually in the form of one to one coaching sessions, it is distinguished from similar HR competencies of mentoring or counseling (as a step in a progressive discipline system).
How does it Work?
Coaching can take many different forms depending on the Coach and specific situation. Our Coaching services are tailored to each situation, but all services involve an actively collaborative, solutions focused and results orientated approach. Our expert coaches are experienced, objective, discrete and pragmatic, working independently to understand and empower clients to facilitate change. 
Coming from our core values of openness, integrity, trust and respect, we are motivated by helping people at all stages of their careers, to achieve their goals and dreams. With a no-nonsense approach, we enable people to transform their leadership style, accelerate professional development and grow businesses.
Why Coaching Now?
In light of the pandemic, the threat of VUCA environments (Volatile, Uncertain, Complex and Ambiguous) has become ever more tangible. Being a technically competent manager is no longer key to success – it is the minimum requirement. The imperative these days isn't just a promotion, it is to develop agile, adaptive, conscious and creative employees who are better equipped to navigate the future.
Benefits of Coaching for Individuals
The benefits of coaching for individuals are numerous and they are both tangible and intangible. Coaching services with HREI will enable people to transform their careers and achieve their full potential, alongside the following skills:
Developing a compelling vision, values and motivators.

Harness inspiring goals.

Gain valuable communication and leadership skills, behavioural tools and business knowledge.

Reprogram limiting thinking and behaviours and eliminate bad habits.

Develop a long term career strategy and define a solid roadmap to get there.


Help realise natural strengths and harness true potential.

Gain more self-confidence, self-insight and motivation.
Why Coaching is Beneficial for Businesses
When coaching is done well it is about empowerment, creating deep self-awareness and transformation. It helps to build emotionally intelligent, agile and adaptive leaders. Coaching is about providing a supportive space for leaders to work through and overcome complex challenges, to identify opportunity and explore possibilities. 
A coach helps you access deep unconscious programs that are limiting you and help you to transform them, creating amazing results quickly.  A coach also works with you to understand complex problems, to create new insights, to enable conscious decision making and more powerful and effective conversations and relationships. 
A coach works with you to develop more adaptive capacity, build new confidence, efficacy, competence and skills.  We help you to become more consciously aware, more authentic and more effective as a leader. We help you to quantum leap your leadership using transformative tools, behavioural coaching that is personalised and highly effective.
Benefits of Coaching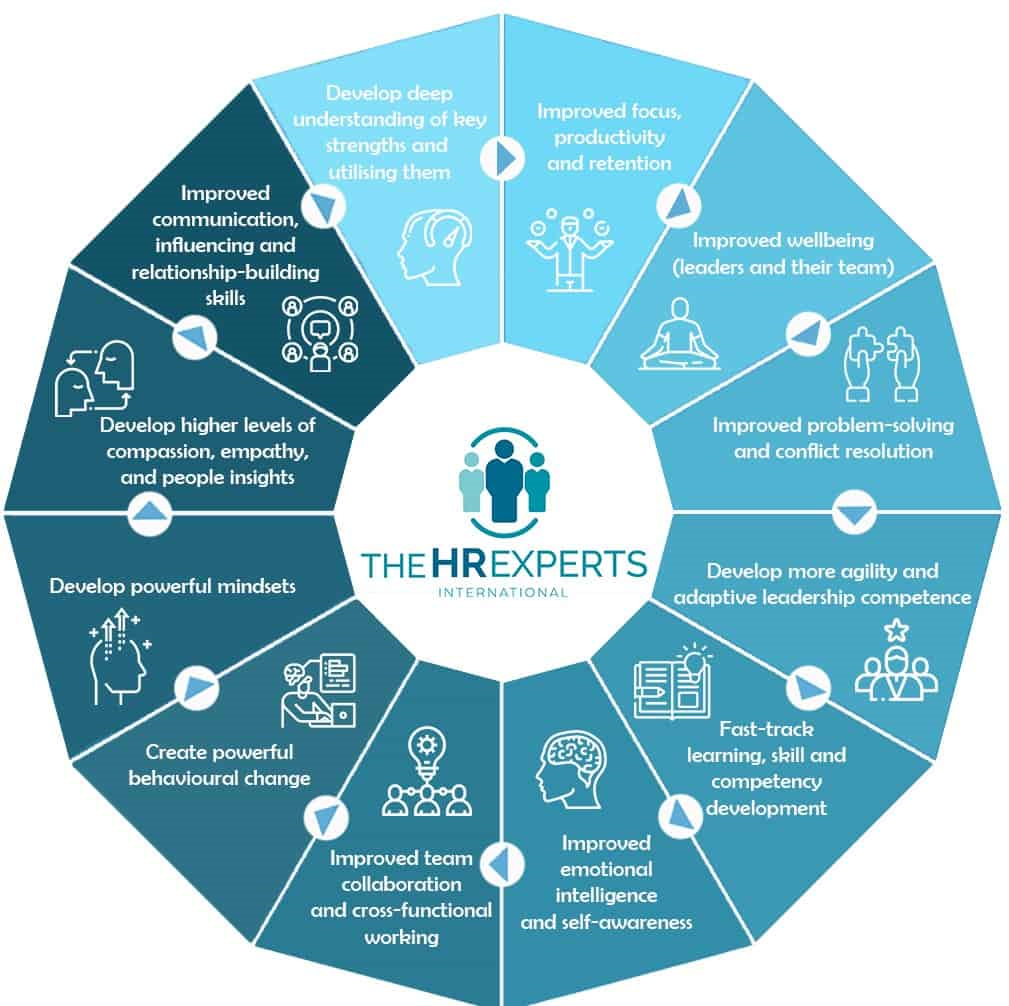 It all starts with a conversation